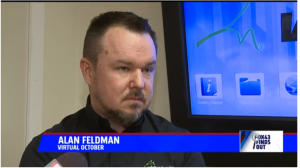 In my debut interview with Jacky De Tore of Fox43 in York Pennsylvania, I am the expert on Internet technology and discuss how even if your location settings are disabled, there may still be a location being sent. See the full interview and report on Fox43 to learn more, Are tech companies tracking you even when you have opted out?
This was my first on camera interview, and while I was a bit nervous, I did bring another topic up and we recorded that one at the same time. So it was a 2 for 1 special I was running, ha!
Jacky is a great reporter, very smart and east to have a conversation with. That made the interview go so much smoother. Will definitely do again.